Measuring patient service delivery quality for improvement is critical for a practice's overall function, accountability, and success.​After and during the initial 3 months of CF-5A's implementation there are several ways for a practice to improve the quality of their intervention's service delivery.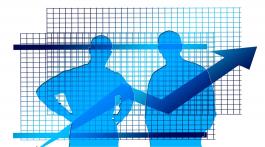 QI provides an opportunity to identify and address quality of care components that work.

Practices with a QI process in place can adapt more easily as patient care trends change.

Not all QI measures meet full accountability guidelines for change and improved outcomes.

The Center for Disease Control and Prevention (CDC) 

provides core measures for best practices that address the 5A's gold standard process of care.
The following guidelines for QI measures1 should be considered for CF-5A's success.
There is a strong evidence base showing that the care process leads to improved outcomes. This CF-5As measure has been established as an evidence-based procedure, which, when delivered with fidelity, leads to improved clinical outcomes.

The measure accurately captures whether the evidence-based care process has, in fact, been provided

.

Measuring success

 strategies must accurately capture whether the evidence-based care has been delivered. For example: How many smokers took the CF-5As over a given period compared to all smokers visiting the clinic during that same period?

The measure addresses a process that has few intervening care processes that must occur before the improved outcome is realized. That is, the measure must relate closely to a desired outcome, with relatively few intervening processes, such as measures of interventions appropriately administered and adhered to.

Implementing the measure has little or no chance of inducing unintended adverse consequences. QI measures for CF-5As delivery have few, if any, unintended adverse consequences. Accountability measures might include the prevalence in the clinic of smoking-related co-morbidities, such as COPD, heart failure, or lung cancer.
For further QI guidance, assurance and evaluation measures to cultivate CF-5A's success link onto the Quality Assurance Approach website.