The vast majority of smokers want to quit. 70% see a primary care provider (PCP) annually and indicate higher satisfaction when offered cessation assistance by their PCP. Strong evidence supports a number of evidence-based practices for smoking cessation with the 5A's model considered as the gold standard
1
. Clinician assistance can more than double the odds of quitting, and even brief interventions have positive outcomes. Despite knowledge of  this the 
5A's has not been fully utilized in primary care, likely due to time constraints, lack of expertise, financial incentives and negative attitudes regarding smoking and smoking cessation. With the innovation of the CF-5A's Intervention model, these delivery barriers can be easily addressed for improved patient-provider success in smoking cessation.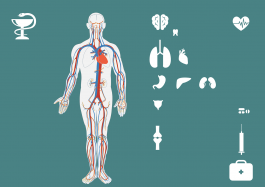 A number of promising adjunctive tools including the PhreesiaPad for tobacco screening by patient, conversation prompts, maximizing therapies and billing documentation -all to address provider obstacles and promote greater success in smoking cessation through computer facilitation that starts with patients.   
The CF-5A's research study answered important questions regarding positive operative factors in technology acceptance and 5A's implementation. Investigation results of the interdependence of patient, computer, and clinician has pointed to an innovative strategy that effectively integrates technology into and around the medical visit, while still preserving patient-centeredness and still utilizing clinician influence. See Advantages of CF-5A's.
| | |
| --- | --- |
| HEALTH CARE STAFF Tour | ADMINISTRATIVE STAFF Tour |
| | |