Instead of digging through provider's notes for reimbursement proof of tobacco counseling the CF-5A's "Provider Report" (PDF page 1 of 3) conveniently enables this electronic PDF document to be used for insurance billing. Once boxes are checked off by provider and appropriate counseling billing code is added, it can be used as a supplemental document along with a clinic's billing protocol as proof to insurance that tobacco counseling occurred with the patient.  
Medicare billing codes changed as of October 1, 2016 and are now the same as private insurance codes. Medicare payments differ according to geographic location. Therefore, it is important to know the charge rates for your region/area.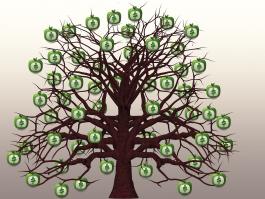 BILLING AND CODING RESOURCES
Medical billing cpt modifiers and list of medicare modifiers
Tobacco coding and documentation. American Academy of Family Physicians (AAFP)
The Happy Hospitalist blogspot 
Quick Guide: Billing for Smoking Cessation Services. 
99406 (intermediate counseling of 3-10 minutes) reimbursement ranges from $11- $14, depending on region.
99407 (intensive counseling of >10 minutes) reimbursement ranges from $24- $27, depending on region.